MARY OCHER, SQUALLOSCOPE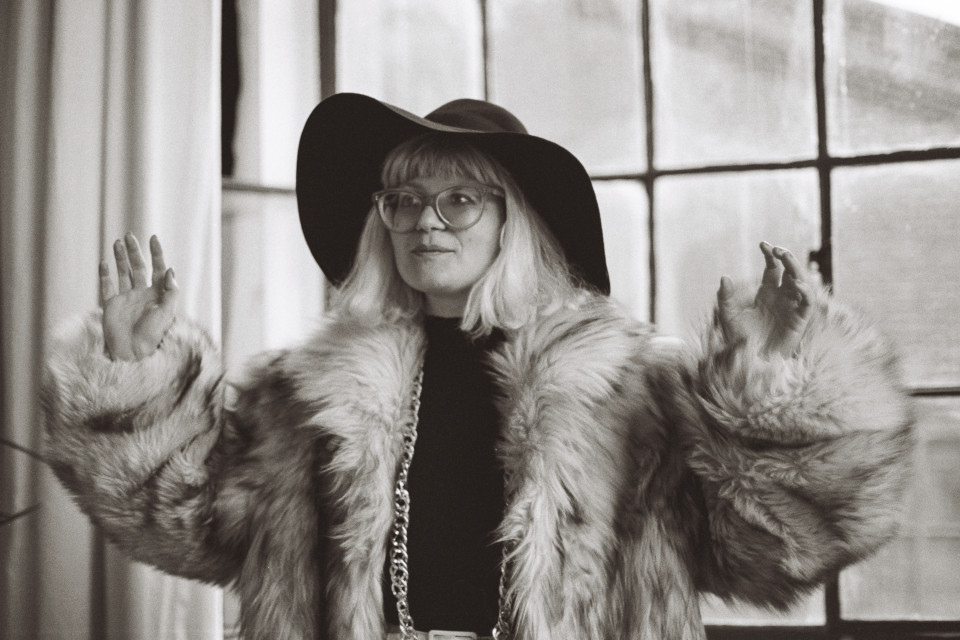 Squalloscope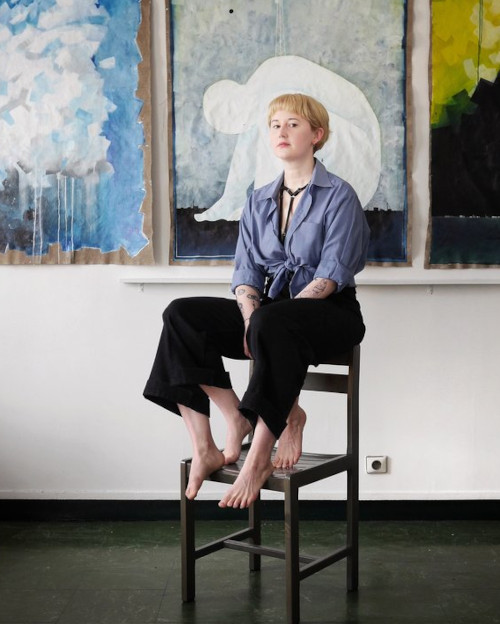 Anna Kohlweis, born in 1984 in Klagenfurt, Austria, is an interdisciplinary artist merging painting, drawing, songwriting, fiber art, poetry, prose, sculpture, sound, video, and illustration. Anna Kohlweis has been a performer and recording artist as Paper Bird (2006-2011) and Squalloscope (2011 - now) and is one half of the band Twin Tooth (with Jan Preißler), as well as one half of songwriting duo Squalloscope & Andy the Doorbum.
They utilize visual arts, writing, and music in equal measures to create a narrative universe highly influenced by the politics of being alive, the intricacies of language, light, and color, inhabiting a neurodivergent and hopeful body, and the depths of the human psyche.
Anna studied theater- film- and media studies at the University of Vienna before switching to the Academy of Fine Arts Vienna in 2009, where they received their Mag.art. (M.A.) in fine arts in Ashley Hans Scheirl's class for contextual painting in 2014.
They have exhibited and performed in Europe and the United States, have illustrated various publications, wrote and recorded film scores, and were an artist in residence at Cité Internationale des Arts Paris, Paul Artspace in St.Louis, Missouri, Elsewhere Museum in Greensboro, North Carolina, Red Bull Music Academy New York City, Tides Institute in Eastport, Maine, and Center for Literature Burg Hülshoff. They won awards and scholarships for visual art, music, and music video production, and occasionally teach workshops around the topics of storytelling, songwriting, and zinemaking.
Anna Kohlweis is currently based in Vienna, Austria.
Their latest music releases are the Squalloscope solo album "Weightbearer" (2022, Camp Frienemy) and Twin Tooth's album "Cusp" (2022, Hall & Echo)
updated: 17.05.2023