STEVEN BROWN & Band (Tuxedomoon), KEE AVIL (Constellation)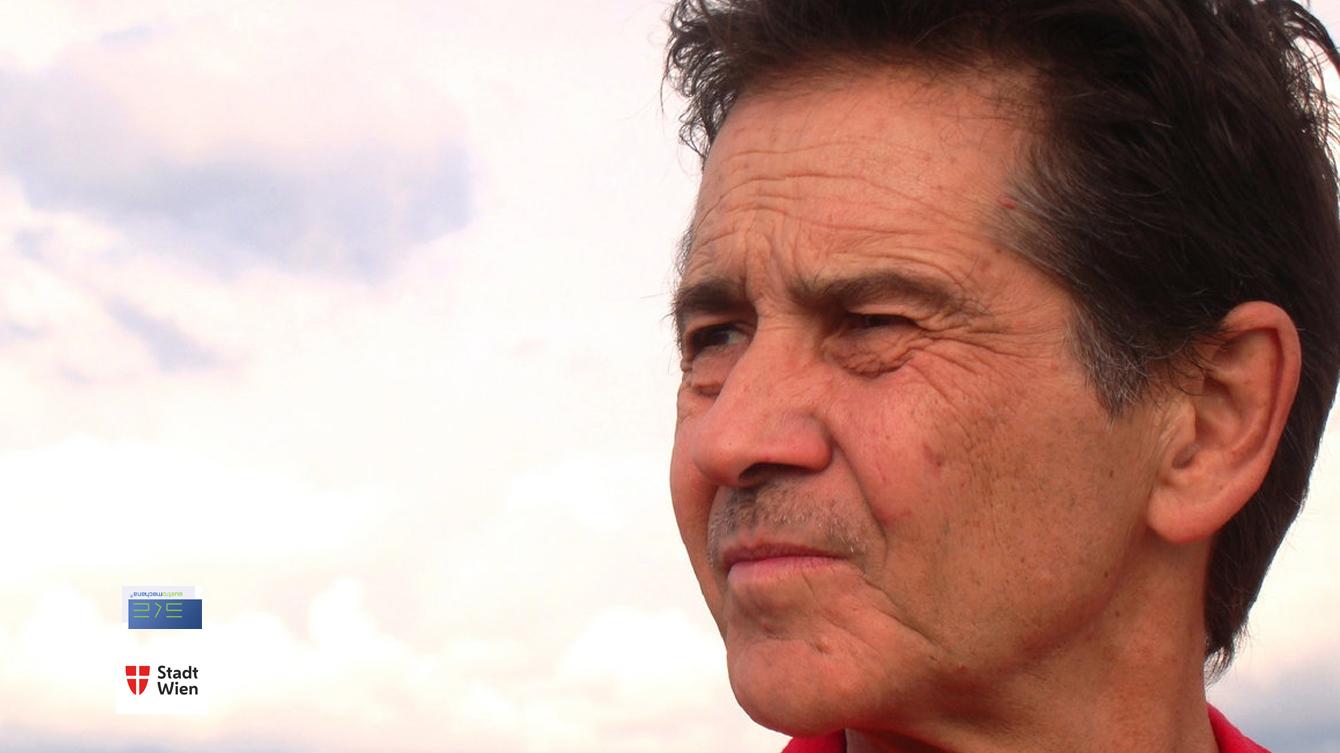 STEVEN BROWN
On his first post-Tuxedomoon-tour of Europe, Steven Brown will perform intimate concerts centered around his brand new album El Hombre Invisible, but of course also including music from the vast repertoire of the experimental art rock band Tuxedomoon as well as songs from Brown's previous solo albums.
Born in Chicago, Steven Brown moved to San Francisco in the mid 70s, where he joined the theatre group The Angels Of Light, then formed Tuxedomoon with Blaine L. Reininger in 1977.
The band recorded two albums for The Residents' label Ralph Records, before they left the toxic atmosphere of Ronald Reagan's America, moved to Europe and settled in
Brussels for more than a decade.
Meanwhile, Steven Brown developed a career as a solo artist as well. Besides the 15 albums with Tuxedomoon, he recorded more than 20 albums under his own name (including
collaborations with Reiniger or Benjamin Lew) or with the bands he formed after he moved to Mexico in 1993: Nine Rain, Ensemble Kafka, Cinema Domingo Orchestra.
KEE AVIL
Crease is the debut album by Kee Avil, a project led by Montréal producer and guitarist Vicky Mettler: a singular expression of fractured dream logic concretized in chiselled postpunk guitar, sinuous low-end electronics, a panoply of organic and digital samples creating alternately twitchy and propulsive rhythm, and the anxious intimacy of her finely wrought lyricism and vocals. Bound by an outstanding production sensibility throughout, Crease unfolds one oblique earworm hook after another, with compositional innovation anchored to an inscrutable and compelling voice across 10 songs of tremendous and imaginative sonic detail.
Kee Avil brings a contemporary electroacoustic sensibility to bear on traditions and conventions of pop, postpunk, electronic and sound-art songwriting, where touchstones range from Scott Walker and Coil to Fiona Apple, (early) PJ Harvey and (later) Juana Molina to Eartheater, Pan Daijing and Smerz - or Grouper produced by Autechre. Her unconventional alloys also conjure the guitar-inflected deconstructions of Gastr del Sol and the crystalline micro-worlds of Bjork, Matmos and Rashad Becker. Crease is one of those debut records that excites a wide range of peerless references precisely because it's so compelling and convincing in its own idiosyncratic authority, originality and execution.
Each song on Crease is its own sculpture, meticulously assembled to resemble disassembly: "each of these worlds was built without consideration for the other; it felt impossible to me, once I would enter the atmosphere of a song, to try to start another until that idea was finished." The album nonetheless unfolds in impressive holistic integration through a palette of textures and techniques deployed in recurring but continually refracted ways. Alongside her superb austere guitar work stitched into electro-industrial, dark-ambient and minimal-techno soundworlds, it's her voice and lyrics - confidential, hermetic, implacable - that provide the galvanizing, always captivating through-line.
A burgeoning force in Montréal's experimental music community, Mettler has played guitar in a variety of avant, noise and improv combos - including the most recent iteration of Sam Shalabi's acclaimed Land Of Kush - and co-founded Concrete Sound Studio, a recording studio and multidisciplinary production space in Montreal, where she also curates and produces the online concert series Live in Concrete. A more compositional, exacting, (de)constructed musical identity was first unveiled with the self-titled Kee Avil EP issued by Black Bough Records in 2018 and further honed by pre-pandemic tours in Europe and North America sharing stages with Pere Ubu, Marc Ribot and Bill Orcutt among others. Woodshedding since then, Crease presents a quantum leap in Kee Avil's exploration of studio-based experimentation, arrangement and production, signaling the arrival of a brilliantly genre-melding, refined and assiduous new voice in avant-garde songcraft.
updated: 29.09.2022